We Do Mission Scholarships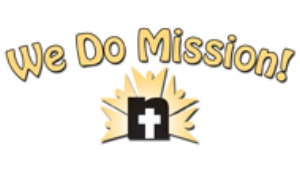 The We Do Mission Scholarship Fund provides scholarships to individuals who might not otherwise be able to participate in Nebraska Synod ministries such as the Youth Mission Trip, adult mission trips and global mission vision trips.
Mission and vision opportunities such as those offered through the Nebraska Synod give all of us a chance to connect with our neighbors in new ways, develop relationships that deepen our own spiritual and faith experiences, and most importantly, live out the mission and ministry to which Christ has called us.
Applying for scholarships
Applications for the "We Do Mission" scholarship for the Journey are now being accepted. To apply for a scholarship, please fill out and return this form by April 2, 2017. 
Staff Contact: