Synod Council / Officers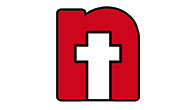 The Nebraska Synod Council is the board of directors of this synod and serves as its interim legislative authority between meetings of the synod assembly. Duties and specifics are outlined in Chapter 10 of the Nebraska Synod Constitution.
Officers
Bishop - Rev. Brian Maas (2018)
Vice President - Dara Troutman, First/Lincoln (2018)
Secretary - Karen Melang, Sinai/Fremont (2020)
Treasurer - Dan Friedlund, St. Timothy's/Omaha (2020)
Members
The members of the Synod Council are listed here, with office, home congregations and the last year of their terms listed by their names.
Rev. Greg Berger, Messiah/Ralston (2020)
Kelsey Blum, Our Savior's/Lincoln (2018)
Dennis Byars, St. John's/Beatrice (2020)
Rev. Sarah Cordray, Luther Memorial/Syracuse (2018)
Patrick Gregory, First/Blair (2018)
Rev. Don Hunzeker, Bethany/Minden (2022)
Leann Kersten, St. Mark's/Bloomfield (2022)
Rev. Lori Kitzing, Grace/Walton (2022)
Rev. Jon Mapa, American/Gothenburg (2020)
Elysia McGill, St. Paul's/Falls City (2022)
Rev. Nicki McIntyre, St. John's Ridgeley, United Evangelical/Scribner (2018)
Bol Ngok, Sudanese Ministry/Lincoln (2020)
Rev. Steven Peeler, Lutheran Church of the Good Shepherd/Hastings (2018)
Rev. Jan Peterson, Holy Cross/Omaha (2018)
Rev. Sarah Ruch, Messiah/Aurora & United/Hampton (2020)
Francisco Salazar, San Andres/Omaha (2020)
Cindy Settje, St. John's/Leigh (2018) 
Natalie Julin-McCleary (2020)
Mission
The Nebraska Synod Council:
keeps the Vision of the Great Commission before the Synod;
equips congregations for transformational change and is committed to proactive creativity, innovation, working together, and increased spiritual renewal which celebrates the joy of the Gospel;
manages the resources of the Synod, involving the appropriate people in decision-making processes and structures itself in a way that facilitates the identity and overriding purpose of the Synod;
seeks to be informed of Synod and council activities; and
prays, plays and worships together.
Next Meeting:
Reports:
Election Results
Exec Committee at large members for a one year term:
Jan Peterson
Sarah Ruch
Pat Gregory 
Immanuel Vision Fund Review Committee:
Steven Peeler and Cindy Settje - 1 year terms
Sarah Ruch - 2 year term
Francisco Salazar - 1 year term
Elysia McGill and Lori Kitzing are serving the second year of their 2-year terms
Staff Contact:
Administrative Assistant to the Bishop